No properties found...
Westerleigh, Staten Island
Westerleigh epitomizes what it means to live in New York City's most serene borough. This part of Staten Island welcomes you with charming homes and a close-knit community with a distinctively traditional vibe. The homey atmosphere is palpable even in the edges of the neighborhood where an outcropping of commercial establishments can be found.
Westerleigh is sought-after by buyers looking for a peaceful community to raise a family and by young professionals who prefer a contrast to the fast-paced life in the city. But living here doesn't isolate you from the best of what NYC has to offer. From Westerleigh, it's easy to get around and explore other areas of Staten Island and the neighboring borough of Brooklyn. Manhattan is only around 23 miles away, while Jersey City, NJ is only a 22 minute drive.
Interested in Westerleigh, Staten Island houses for sale? This comprehensive community guide covers everything you need to know about this hidden NYC gem.
Location and getting around
Westerleigh is tucked further inland in Staten Island's North Shore, the borough's oldest and most populated region. Whereas neighboring communities like Port Richmond and Mariner's Harbor are near the water, Westerleigh has the benefit of being closer to some of the borough's popular outdoor spaces such as Willowbrook Park, Cloves Lake Park, and Staten Island Zoo.
The neighborhood is bounded by Manor Road to the east, Willowbrook Road to the west, Forest Avenue to the north, and Victory Boulevard to the south. Travel to further destinations is made easy by Interstate-278, which can take you to New Jersey in 10 minutes or less and to Brooklyn in about 20 minutes.
Many residents in Westerleigh own a car, which is the usual mode of transportation when going to work and running errands throughout the borough. For longer commutes, like Manhattan for instance (a little over an hour, traffic permitting), it's common to take the express buses which ply through the main commercial roads.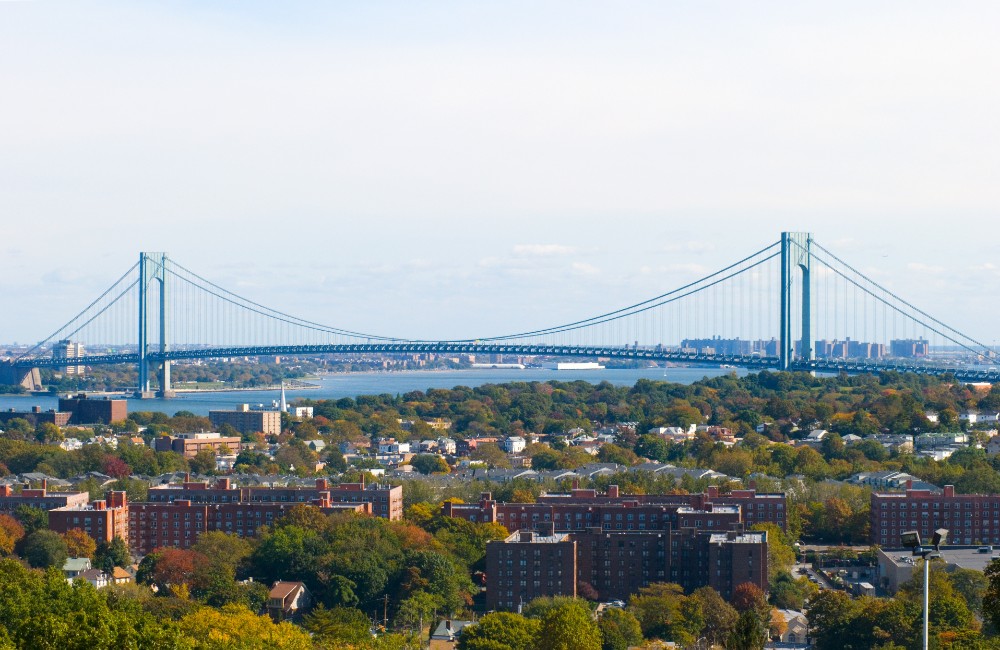 Westerleigh's roots can be traced back to the temperance movement that swept the country in the late 19th century. Throughout the 1880s, the neighborhood became the headquarters of the National Prohibition Party, which organized large summer retreats — the first very first one was visited by about 60,000 people. For a time, the area came to be known as National Prohibition Park.
In the decades that followed, the number of summer camp attendees significantly declined as leaders of the National Prohibition Park Company began selling lots. Soon, tents and seasonal attractions gave way to permanent streets and Dutch Colonial and Victorian homes.
Additionally, with the establishment of the Westerleigh College Institute in 1895 (the first educational institution in Staten Island to serve students from kindergarten to college), more new residents began pouring into the neighborhood to raise families.
Throughout the 20th century, the former summer camp retreat furthered its transition into a full-fledged residential neighborhood. New homes were built and zoning regulations were strictly enforced to discourage big businesses from altering the neighborhood's small town makeup.
The city's acquisition of Westerleigh Park and the original 3 acres of Northerleigh Park in 1907 expanded residents' access to green space. Later renovations would make various recreational events and activities possible in the neighborhood, from outdoor concerts to local baseball leagues.
Although Westerleigh is no longer the bastion of prohibition, the neighborhood still maintains an old-fashioned appeal and a tranquil character — hallmarks of the temperance movement which are a welcome relief in today's hectic urban lifestyle.
Overview of the real estate market in Westerleigh
Houses in Westerleigh can go up for sale anywhere from $300,000 to $1 million. The majority of the housing stock is composed of modest single-family homes and townhouses which are typically priced between $300,000 to $500,000. These homes are popular among first-time buyers, as well as renters looking for a bit more space.
For those with a higher budget, say, in the $700,000 to $900,000 range, bigger houses on more spacious lots are on offer. With these properties, there's certainly more room to stretch out and enjoy a fair bit of yard space. At the million dollar mark, you'll find a selection of mansions and spacious row houses with square footages of around 2,000 to over 6,000.
Property types
The vast majority of houses for sale in Westerleigh, Staten Island are single-family and multi-family units. Quite a few date as far back as the 1950s. These established properties have been excellently updated and maintained, and exude a distinct historic appeal. Additionally, relatively newer developments are available in the form of modern townhome complexes and co-ops.
Architectural styles
In terms of architecture, most homes are built in variations of the Colonial, Tudor, and ranch styles. If you're checking out the older housing stock, you can find a few Victorian gems like the locally popular "Bluestone" mansion along Jewett Avenue.
Finding the right Westerleigh property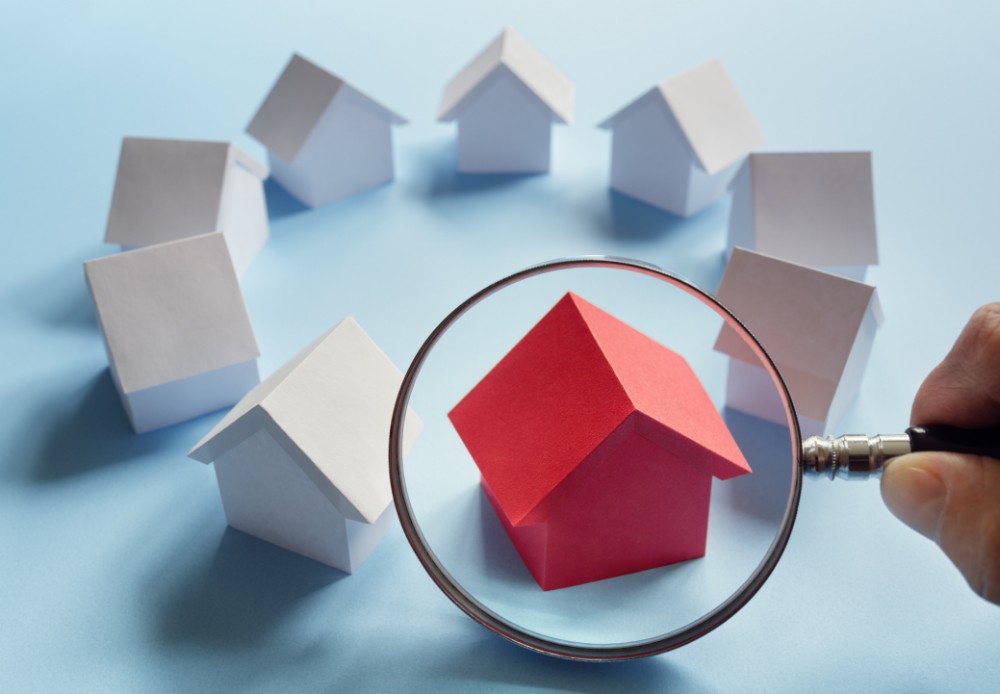 Westerleigh, Staten Island residents tend to keep their homes for a long time so finding the right houses for sale can be quite challenging. Get in touch with us at Cassandra Zappala Properties to keep you apprised of new home listings that may pop up in this sought after neighborhood.
Top attractions in and around Westerleigh
While Westerleigh is mostly residential, you'll find several outdoor attractions within the neighborhood as well as throughout the North Shore. Residents and visitors also enjoy several cultural attractions, top notch restaurants, and charming retail destinations in the area.
Here's a glimpse of the top things to see and do in Westerleigh.
Outdoor recreationCultural attractions
Dining spotsRetail areas
Forest Avenue Shoppers Town has big chain stores like T.J. Maxx, CVS Pharmacy, Stop & Shop, as well as a diverse range of smaller shops and local restaurants.
Forest Promenade Shopping Plaza is where you'll find a ShopRite of Forest & Richmond, a sizable grocery store complete with brand-name products, deli offerings, and various essentials.
Forest Avenue Plaza is where the closest branch of Target is located.
Further west along Forest Avenue are a handful of auto repair shops and homeware and hardware stores like No Limit Auto Body, Kohl's, Harbor Freight Tools, and Lowe's.
Find out more about Westerleigh, Staten Island from Cassandra Properties
Packed with traditional charm and the embracing feel of home, Westerleigh could be the perfect neighborhood for you. If you wish to learn more about this historic neighborhood, the next best move is to get in touch with our expert agents at Casandra Properties.
Specializing in Staten Island real estate, Cassandra Properties is the top brokerage in the Borough of Parks. Our team has a combined experience of over 40 years in the local market, with more than $1 billion in real estate transactions closed.
Find the best houses for sale in Westerleigh today by contacting us at 718.720.0126 or via email.