Buying a home is a huge milestone in one's life and making the decision to actually go through it is already half of the journey. The tediousness of the process could sometimes become too overwhelming, which is why it pays to have a helping hand to guide you.
If you are looking at homes for sale on Staten Island, New York for your new address, this comprehensive guide can help you navigate the process and give you a better perspective of the many neighborhoods that comprise this New York borough. Here's your roadmap to buying a home in Westerleigh, Staten Island.
THE WESTERLEIGH, STATEN ISLAND REAL ESTATE MARKET
Finding available properties in New York could be quite a challenge, given the area's desirability as a high-profile financial district; an academic hotspot with many world-class schools, colleges, and universities within its borders; and a stylish lifestyle hub. Staten Island is no different, especially since many neighborhoods in the borough give that quaint suburban feel that you won't find in other NY boroughs. This small-town vibe, combined with easy access to Manhattan and even New Jersey, makes the real estate market on Staten Island vigorously competitive.
This is very much what you can expect when you zero in on homes in the many neighborhoods of Staten Island – one of which is Westerleigh. This neighborhood on the northwestern side of Staten Island is largely residential, with more owner-occupied houses than renter-occupied ones. A good number of homes here are also historic, having been built earlier than 1939.
It also must be noted that Westerleigh sits on an elevated portion of the island. That's why homes here have the advantage of providing more scenic vistas of the surrounding area – even New Jersey's Newark – on a clear day.
With the high desirability of Westerleigh's real estate, it is important to come to the table prepared, not just financially but also in terms of research. Knowing what to expect beforehand will keep you on your toes as you make your bid for available homes for sale in Westerleigh, Staten Island.
Property Types and Trends
Many homes for sale that you'll find in Westerleigh, Staten Island, are composed of a mix of single-family homes, small apartments, and multi-family residences. Square footage is from small to medium-sized. As mentioned earlier, many of the homes in this neighborhood have been around even before World War II broke out so you will find complementing traditional influences in the architecture, particularly Victorian, Colonial, Dutch Colonial, Tudor, and Romanesque.
Historically, Westerleigh has been considered a family-friendly area, which can influence property prices. Its strategic location that puts Westerleigh within easy access to everything the Big Apple and the Garden State can offer also makes this remarkable piece of American Suburbia a noteworthy asset to own. All of these factors contribute to the steady demand.
Living in Westerleigh
Westerleigh may be largely residential but it also offers several amenities that are not only available to its residents but to other neighborhoods within Staten Island, as well. Westerleigh Park is the community park with a playground, tennis courts, and a basketball court among its facilities. Residents could also easily stroll or bike along the various paths and trails of the Greenbelt. For more outdoor adventures, there's the Staten Island Zoo to visit. Nearby shopping and dining options are also available to Westerleigh residents via Staten Island Mall.
While a little more than half of Westerleigh's residents use a private vehicle to move in, around, and beyond Staten Island, they also have the option to either take the Staten Island Ferry or ride a bus. The area itself is highly walkable so moving around within the borough could easily be done on foot or on a bike, especially now that efforts are being made for Staten Island to become more bike-friendly.
THINGS TO REMEMBER WHEN BUYING HOMES FOR SALE IN WESTERLEIGH, STATEN ISLAND
Getting ready to buy one of the homes for sale in Westerleigh, Staten Island? See if you're prepared enough with the conditions below.
Evaluate Your Financial Situation
A large part of the home-buying process in Westerleigh involves financial readiness. If you plan to apply for a mortgage to finance this undertaking, it helps to know the financing options available in the area. You could look into conventional mortgages, government-insured loans, jumbo loans, and other mortgage variants to see which among them will complement your budget, capacity to pay, and other factors.
Here's how you could evaluate your financial situation and the kind of assistance you need.
Assess your credit score:A good credit score is crucial in securing a favorable mortgage rate. If your credit score is lower than desired, work on improving it by implementing measures such as paying off debts, reviewing your credit report, and having errors in your credit report corrected before applying for a mortgage.

Determine your budget: Calculate how much you can comfortably afford for a home. Consider factors like your income, long-term financial goals, and monthly expenses like debts, utilities, and anticipated homeownership costs. Establish a threshold for your regular expenses, including mortgage, insurance, property taxes, and other related fees so that this will not exceed a specific percent of your monthly income.
Consider Additional Costs
In addition to the home's purchase price, additional costs may be associated with buying homes for sale in Westerleigh, Staten Island, such as closing costs, appraisal fees, and title insurance. Be aware of these costs to keep you ready for any charges that may come along throughout the home-buying process.
Down payment: Decide how much you can put down as a down payment. Typically, you can aim for at least 20% of the property's purchase price to avoid the need for private mortgage insurance. A larger down payment can reduce your monthly mortgage payments.

Taxes: Understand the property taxes in Westerleigh and how they will impact your overall expenses.

Mortgage dues: Factor in your monthly mortgage payments, including principal and interest. Mortgage calculators can help estimate these costs.

Insurance: Explore homeowner's insurance options and costs. It is essential to protect your investment against unexpected events like damage or theft.
Determine Your Needs and Preferences
Westerleigh may have specific features, amenities, and lifestyle attributes that make it a desirable or suitable location for certain buyers. See if these align with your lifestyle requirements, such as proximity to schools, parks, public transportation, and shopping centers.
Research the neighborhood's safety, community atmosphere, access to local amenities, and any future developments or changes that may impact the area. As you step into the home of your choice, see if it fits your preferences for home size, layout, number of bedrooms and bathrooms, and any specific features you desire, such as a backyard, garage, or updated kitchen.
Establish a Realistic Wishlist
Make sure to prioritize your needs versus wants and be prepared to make trade-offs, if necessary. For example, if you want to focus on the education of your children, then a home that's near a school should be your top priority. Also, consider the length of time you'll be using the property, as well as your goals. Will you be settling down in it? Will you stay until you can move to a bigger home elsewhere? Will you be using the property as a rental? Ask yourself these questions to help you come up with your list.
Research the Market
Westerleigh, like any other neighborhood, has its unique real estate market dynamics. Understanding the local market trends, property values, and inventory can help you make informed decisions when looking at homes for sale in Westerleigh, Staten Island. This knowledge can also help you identify good deals and avoid overpaying for a property.
Each neighborhood may have specific regulations, zoning laws, and building codes that can affect your decision to buy a home there. Knowing about these regulations in Westerleigh can help you navigate the legal aspects of buying a home and avoid any potential pitfalls.
Understand comparable sales, or "comps," by reviewing recent sales of similar properties in the area. This will help you gauge whether the asking price for a home you are interested in is reasonable.
TIPS ON BUYING A HOME IN ANY KIND OF MARKET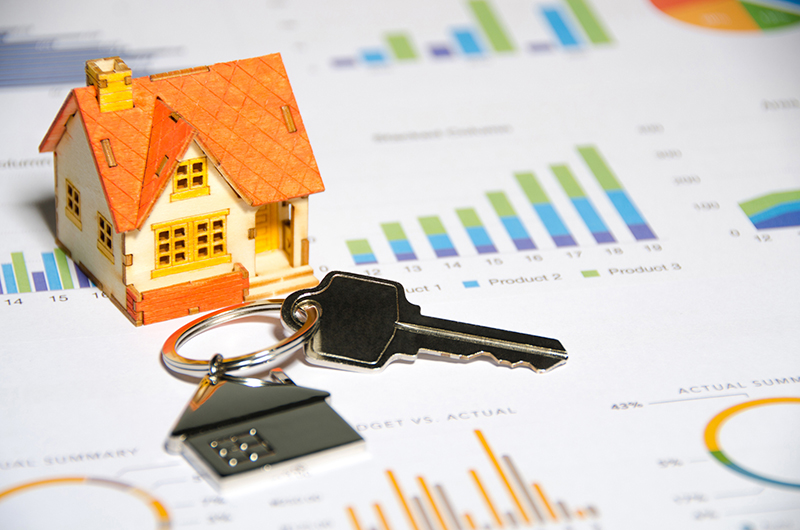 Market conditions can greatly impact your home-buying decisions and the process. Here are tips on buying a home in any kind of market climate to help you with preparations and decision-making.
In a Seller's Market
Act quickly: Homes tend to sell fast in seller's markets. Be prepared to make timely decisions. Once you find a property you like, submit your offer immediately.

Set realistic expectations: Understand that you may face competition and multiple offers. Be prepared to offer your best terms initially as there may not be much room for negotiation.

Work with askilled Realtor: A knowledgeable real estate agent can help you navigate a competitive market, identify new listings quickly, and negotiate effectively on your behalf.

Be flexible: Consider compromising on some of your wishlist items. You might not find a home with all your desired features in a fast-paced market.
In a Buyer's Market
Take your time: In a buyer's market, you have more time to explore options and negotiate. Do not rush into decisions and use market conditions to your advantage.

Negotiate aggressively: Sellers may be more willing to negotiate on price and other terms. Do not hesitate to make offers below the asking price and ask for concessions.

Research thoroughly: Due diligence is crucial. Investigate the property thoroughly, including inspections, and consider any necessary repairs or renovations.

Expand your search: With more inventory available, you have the opportunity to explore a wider range of neighborhoods and property types.
In a Balanced Market
Stay informed: In a balanced market, supply and demand are roughly equal. Keep track of market conditions and trends to make informed decisions.

Price research: Research recent sales data and comps to determine fair market value. Don't overpay or underbid based on current market conditions.

Negotiate wisely: Be prepared to negotiate but avoid lowballing. Aim for a real deal that benefits both parties.

Consider your needs: Focus on finding a home that meets your needs rather than trying to time the market perfectly. Your individual circumstances are important.

Work with a professional: Whether it is a buyer's, seller's, or balanced market, a skilled real estate agent can provide valuable guidance and expertise throughout the buying process.
NAVIGATING THE HOME-BUYING PROCESS WITH A KNOWLEDGEABLE REALTOR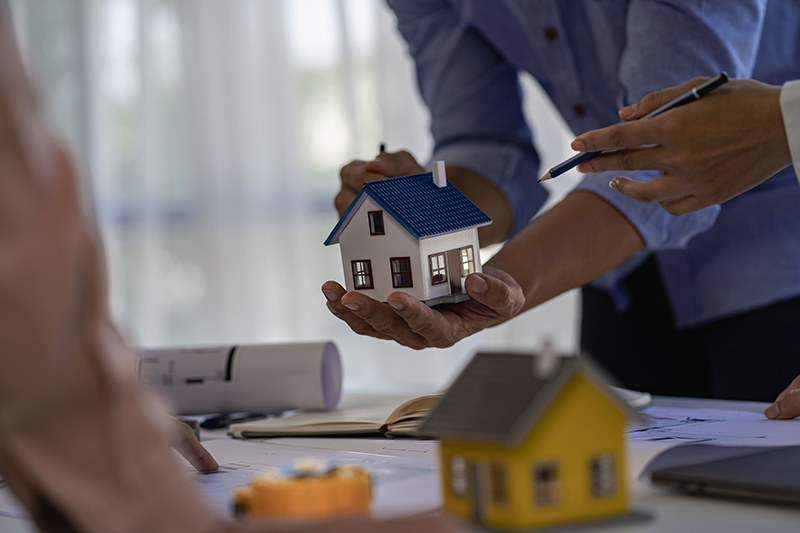 Becoming knowledgeable about the local Westerleigh, Staten Island, real estate market does not only mean knowing the right questions to ask, conducting thorough inspections, and being aware of potential red flags. This also means working with real estate professionals specializing in Westerleigh to help you make the most out of your investment. Having an expert at your side can provide valuable guidance and assistance throughout the home-buying process in this Staten Island neighborhood.
Navigating the home-buying process with a knowledgeable Realtor offers numerous advantages, making the experience smoother, more efficient, and less stressful. Here are some key benefits.
Market Expertise
Realtors have in-depth knowledge of the local real estate market, including current market trends, property values, and neighborhood dynamics. They can provide valuable insights into whether a property is reasonably priced and provide you with information about market conditions, helping you determine whether it is a buyer's or seller's market. This insight can influence your strategy and offer terms. They can also provide a report of their comparative market analysis (CMA) to help you understand a property's value in relation to recent sales of similar homes in the area.
Access to Listings
Real estate agents have access to the Multiple Listing Service (MLS), a comprehensive database of available properties. This access allows them to identify listings that match your criteria quickly, often before they are publicly listed online. They can tailor home searches to match your specific needs and preferences, saving you time by showing you properties that are relevant to your criteria.
Negotiation Skills
Negotiating a real estate transaction requires quick thinking, loads of market data, and a cool demeanor. An agent with years of experience will have perfected the craft, having been exposed to negotiations of varying complexities. With this kind of agent by your side, you can be assured that they will have your best interests in mind as they bargain for the best deal possible.
Professional Network
Realtors have an extensive network of professionals, including mortgage brokers, home inspectors, title companies, and contractors. They can recommend reputable service providers, saving you time and effort.
Personalized End-to-End Guidance
Buying a home involves multiple steps, from the initial search to closing. Your agent will guide you through each phase, ensuring that you meet deadlines, complete inspections, and understand your obligations and options. They also provide objective advice on the best course of action to take. They can help you avoid emotional decisions that may lead to poor choices or overpaying for a property. Throughout the buying process, you will likely have questions and concerns. Realtors are a valuable resource for addressing your inquiries and providing guidance.
Peace of Mind
Realtors handle the extensive paperwork involved in a real estate transaction, reducing the risk of errors and streamlining the process for you. With a real estate agent handling many of the logistical and administrative aspects of buying a home, you can save time and reduce the stress associated with the process.
FIND THE PERFECT HOMES FOR SALE IN WESTERLEIGH STATEN ISLAND WITH CASANDRA PROPERTIES, INC.
A good real estate agent can help you understand the market, find the right home for you, and stand beside you as you navigate the home-buying process. The team at Casandra Properties, Inc. has the expertise, resources, and network that are invaluable in finding the right property, negotiating favorable terms, and guiding you every step of the way until you secure the right Westerleigh property for you.
Casandra Properties, Inc. has been a premier real estate firm for over 30 years, founded by top Staten Island Realtor, Casandra Zappala. What started as a small boutique real estate business has now transformed into a full-service real estate company offering an outstanding representation of its customers and clients in both residential and commercial marketplaces.
Get started with your Westerleigh home-buying journey today with Casandra Properties! Call them at 718.720.0126 or send them an email here.